KISS FM is proud to support the needs of local pets – especially those seeking a new home. That's why 98.9 Kiss FM have teamed up with Oklahoma Humane Society and Hudiburg Subaru Luv2Live Campaign to bring you closer to your new best friend. Each week KISS FM will feature different adoptable pets available through The Oklahoma Humane Society and we strongly encourage all potential pet owners to participate.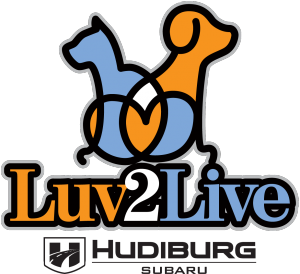 Odie: 4 year old male
Odie is an amazing dog whose motto is "Go Big or Go Home". He takes a fearless approach to all things in life and just wants to spread love and joy to everyone around him. Odie has done well with dogs, cats, and older children! His favorite seasons are spring and summer, because that means the water hose comes out and it is time to play. Odie must have been a fish in a previous life since he loves water so much! Take this boy swimming or let him chomp at the water spout and he will very quickly become your best friend. 
Odie also really enjoys walks and would love to be leash walked in your yard if you don't happen to have an 8 foot fence. Odie can't help but want to give his affection to everyone, even if they are on the wrong side of his fence, so can be tempted to make a leap of faith. This lover boy is also working hard on his crate training, but as you can imagine, tends to miss his people SO MUCH when they aren't home. Odie does best when he has a nice sturdy crate to relax in and lots of toys to keep his mind busy until his people return. 
Odie is also a super good boy and already knows basic commands! He loves car rides too and would love to be your plus one any time. Just be sure to let him go potty before a road trip so he doesn't get a little too excited in the car. Odie is looking for his perfect home where his people can soak up all the love he has to give and provide him with the structured environment he craves. If you are ready to give your all to this lover boy, he is ready to do the same. Come and meet the handsome Odie today!
Misha: 8 month old male cat
 Hello! I am a furry ball of adorable! I like to romp around and play. My hobbies include: climbing, chasing toys, eating, sleeping, and snuggling. I am very smart, but I still have a lot to learn about the world. I am looking for partner to help me along! Are you that special someone? Come meet me today.
Information about the The Oklahoma Humane Society
The Oklahoma Humane Society was founded in 2007. We work in close partnership with the Oklahoma City Animal Welfare Division (OKC Animal Shelter) and our primary focus is to eliminate the needless euthanasia of healthy, adoptable animals in Oklahoma City.
Since our beginning in 2007, we have found homes for over 30,000 cats and dogs and spayed and neutered over 135,000 pets. Visit www.okhumane.org to learn more.
Mission statement:
The Oklahoma Humane Society exists to enrich the communities it serves by promoting the well-being of animals.
Vision statement:
The Oklahoma Humane Society will make the compassionate and respectful treatment of animals a prevalent community value and the well-being of animals a community priority.
Core values:
We respect animal life and promote the good health of animals.
We believe euthanizing healthy, adoptable animals is not acceptable.
We believe education is the key to the humane treatment of animals.
We believe that the human-animal bond enriches the entire community.
We support a better understanding of animals and animal welfare.
OK Humane is a 501(c)3 organization that is funded solely by donations, grants, and bequests. It receives no government funding or tax dollars.