Weekdays 3p-7p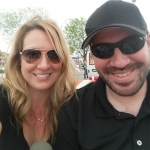 The Afternoon Drive with Kaci Summers and Jacob J explodes through your radio every weekday from 3-7pm! Featuring Today's HITS as well as juicy entertainment gossip with "The Showbiz Minute", Unique and Fun Top 5 lists with "The Top 5", Visits from your favorite stand up comedians with "Bite Size Comedy" and hilarious stories of crimes gone wrong with "Stupid Criminal Of The Day". Listen every Thursday for Taste Test Thursday and meet our Dog and Cat of the Week.
This Awesome Dad tried to make a vacation video in Vegas.......too bad he was in selfie mode the whole time!
J Lo's Closet is Crazy!!!!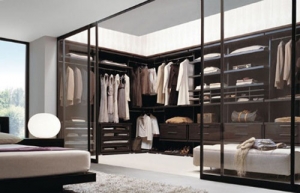 JLo has a full time staff member to manage her huge amount of clothes and a barcode system to ensure she doesn't wear the same thing twice!!
Stupid Criminal
From our Stupid Criminal File…check out this story of the most ungrateful (and stupid) kid in the world!
Kaci Summers
First celebrity crush  –  Bryan Adams
Dream vacation location  –  Anywhere Hot With A Beach
Favorite cartoon  –  Beavis and Butthead
Favorite superhero  –  Batman
Morning person or night owl  –  Morning Person
Which actor would play you in the movie of your life  –  Sophia Vergara
Favorite smell  –  Brewing Coffee
Strangest thing you've ever eaten  –  Ostrich Egg Omlette
Favorite movie quote  –  "But my lips hurt real bad!"   –  Napoleon Dynamite
How long does it take you to get ready in the morning  –  It Depends On Where I'm Going
Apple or android  –  Android
What TV sitcom family would you be a  member of  –  The Kardashians (My Name DOES Start With A "K")
Favorite beverage  –  Iced Vanilla Latte
Favorite book growing up  –  Flowers In The Attic
If you could swim in any liquid what would it be  –  Chocolate Almond Milk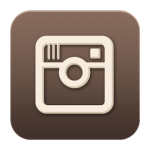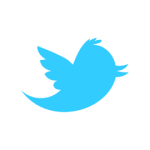 Jacob J
First celebrity crush  –  Molly Ringwald
Dream vacation location  –  Anywhere With Free Refills
Favorite cartoon  –  Clarence
Favorite superhero  –  Superman
Morning person or night owl –  Night Owl
Which actor would play you in the movie of your life  –  Seth Rogen
Favorite smell  –  Money
Strangest thing you've ever eaten  –  Rattlesnake
Favorite movie quote  –  "I see you're drinking 1%. Is that 'cause you think you're fat? 'Cause you're not. You could be drinking whole if you wanted to."   –   Napoleon Dynamite
How long does it take you to get ready in the morning  –  5 minutes
Apple or android  –  Apple
What TV sitcom family would you be a  member of  –  The Goldbergs
Favorite beverage  –  Diet Dr. Pepper
Favorite book growing up  –  The Stand
If you could swim in any liquid what would it be  –  Nacho Cheese