KISS FM is proud to support the needs of local pets – especially those seeking a new home. That's why 98.9 KISS FM has teamed up with Pets and People, Hudiburg Subaru and Huntington Fine Jewelers to bring you closer to your new best friend. Each week KISS FM will feature different adoptable pets available through Pets and People and we strongly encourage all potential pet owners to participate.
Meet Alfred!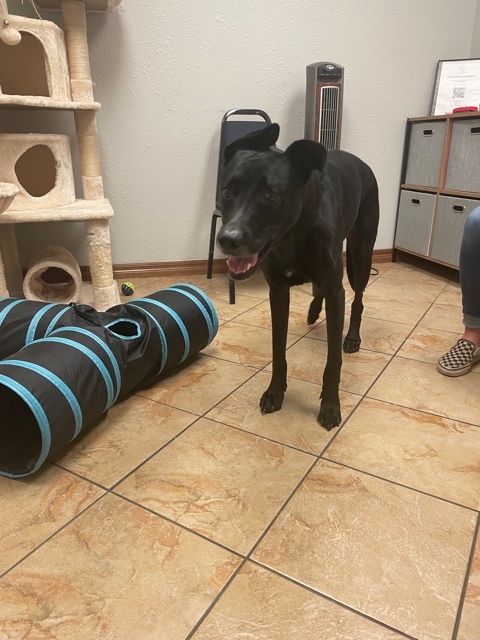 Now for the amazing Alfred! This wonderful dog was thrown out of a vehicle at an intersection. Luckily a super nice lady saw this happen and took him in. Alfred is around 6 years old, and he's just the sweetest guy. He's got a lot of personality, so we do not understand why someone would just toss him out like garbage.. We believe he is a greyhound lab mix. Alfred gets along with male and female dogs, and really needs a playmate in his new home. We would love to find Alfred an active family with other dogs, or some kiddos to play with. He's still working on some of his manners, so kids in the home we'd like to be 10+ so he doesn't accidentally push someone over. He's a bigger guy, but he's lean. We're working on getting some more weight on him. When he came to us he was definitely underweight. He likes toys, and is crate trained. He's house trained as well, and keeps a clean kennel. He walks pretty good on a leash, but will pull a little if he sees a squirrel or rabbit. His new home cannot have cats, because he does have a little bit of a prey drive when it comes to animals who look like squirrels! All in all this guy will be a great best friend!
Meet Junipurr!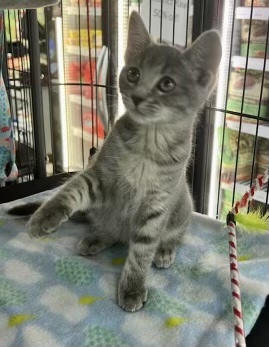 Meet Junipurr! She is the sweetest girl! This social butterfly loves to play! Especially with other active kitties like her. Her outgoing personality will quickly get your attention and her sweet nature will make you fall in love. She would fit into just about any home ready for an active ball of fun like herself!
If you're interested in adopting either Alfred or Junipurr, fill out an application today!!