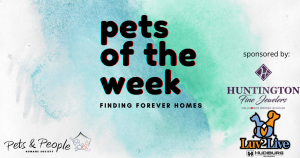 KISS FM is proud to support the needs of local pets – especially those seeking a new home. That's why 98.9 KISS FM has teamed up with Pets and People, Hudiburg Subaru and Huntington Fine Jewelers to bring you closer to your new best friend. Each week KISS FM will feature different adoptable pets available through Pets and People and we strongly encourage all potential pet owners to participate.
Meet Balou!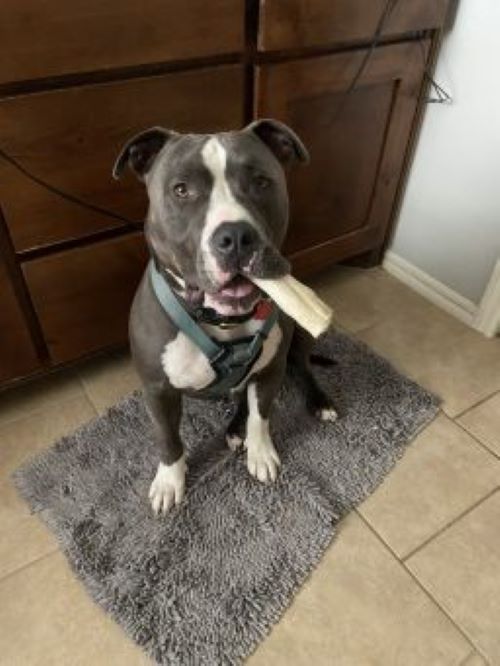 Balou is a beautiful 2 & 1/2 year old Blue Pit Bull Terrier mix. He is full of fun energy and is such a good boy. He has a lot of love to give, and is ready to make an awesome addition to anyone's family.
He LOVES going on walks, and would love to pull you on some roller skates or a skateboard around the lake. He also loves playing ball, and will fetch until his heart is content.
Balou would do best in a home with kids who are teenagers, or an adult only home. He doesn't have a whole lot of experience with other pets, so we're looking for a home with no other pets for Balou.
He's going to need someone who has the time and patience to give him some extra training with his doggy manners.
Meet Atlas!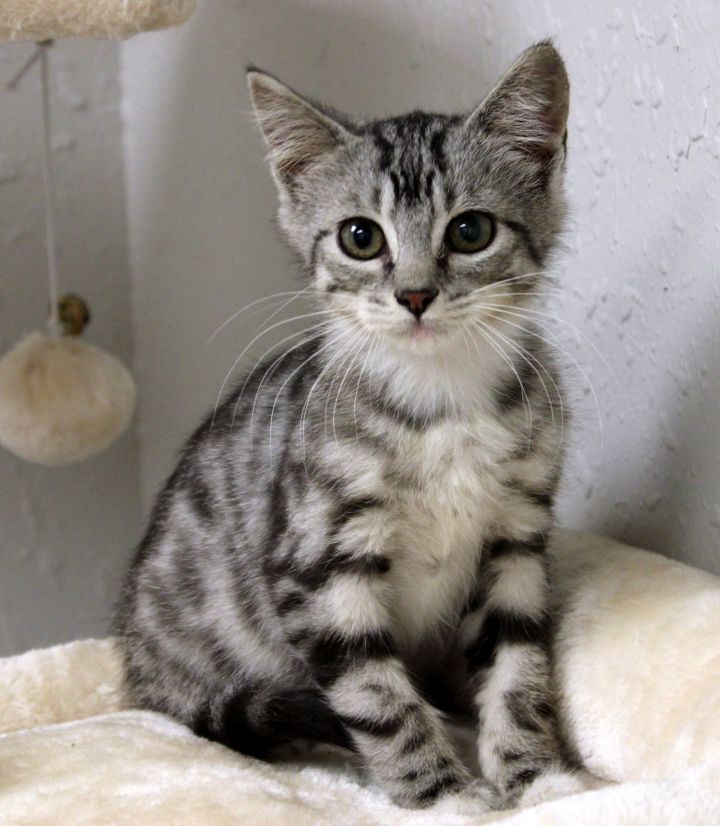 Meet Atlas! He has been pre-spoiled in a foster home since he was a tiny baby. He is still a kitten at about 12-14 weeks and has the most gorgeous markings! He would make a great addition to your human family or a play buddy for your resident kitty! He was cuddling with his sibling Callisto in one of his photos.
If you're interested in adopting either Balou or Atlas, fill out an application today!!