KISS FM is proud to support the needs of local pets – especially those seeking a new home. That's why 98.9 Kiss FM have teamed up with Oklahoma Humane Society and Hudiburg Subaru Luv2Live Campaign to bring you closer to your new best friend. Each week KISS FM will feature different adoptable pets available through The Oklahoma Humane Society and we strongly encourage all potential pet owners to participate.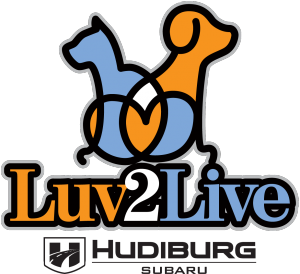 Buck: 5 year old, male dog
 Sweet, big, goofy Buck was returned to OK Humane through no fault of his own. His family didn't have time to give him the exercise and attention he needs- and because of that, he's a good bit heavier than he was last time we saw him. Buck is looking for a regular walking partner and someone who can help him stick to his diet plan while he drops that quarantine weight!
Because of some tussles with another big male dog in his first home when he was young, Buck has spent most of his life as an only dog. He would be perfectly content to find another only-dog home, as he does prefer the company of humans to that of other dogs. However, in his foster home he is adjusting well to a multi-dog household. While other big males may still not be Buck's cup of tea, he is interested in becoming friends with the big female in his current foster home, and just ignores the small male. We hear that Buck is not a fan of cats, however.
Buck is house trained and crate trained, and is used to being crated while his humans are away. He loves to go for walks, and of course he loves snuggles on the sofa and hanging out with his humans! Buck adores everyone, but he is definitely a Mama's Boy at heart and attaches to women almost immediately.
Merry: 1 year old, female cat
 This little one-eyed wonder is an absolute delight to have around! Merry is a sweet, charming, and polite lap kitty who loves following her human friends around the house. She's done well with the dogs in her foster home but would prefer a home with other pets who'll keep to themselves, as she much prefers the company of her people. Miss Merry is a bit of a glutton, so she'll have to have an eye kept on her a balanced diet or else she will eat whatever, whenever! Otherwise, Merry is the perfect little companion and can't wait to become part of your family!
Information about the The Oklahoma Humane Society
The Oklahoma Humane Society was founded in 2007. We work in close partnership with the Oklahoma City Animal Welfare Division (OKC Animal Shelter) and our primary focus is to eliminate the needless euthanasia of healthy, adoptable animals in Oklahoma City.
Since our beginning in 2007, we have found homes for over 30,000 cats and dogs and spayed and neutered over 135,000 pets. Visit www.okhumane.org to learn more.
Mission statement:
The Oklahoma Humane Society exists to enrich the communities it serves by promoting the well-being of animals.
Vision statement:
The Oklahoma Humane Society will make the compassionate and respectful treatment of animals a prevalent community value and the well-being of animals a community priority.
Core values:
We respect animal life and promote the good health of animals.
We believe euthanizing healthy, adoptable animals is not acceptable.
We believe education is the key to the humane treatment of animals.
We believe that the human-animal bond enriches the entire community.
We support a better understanding of animals and animal welfare.
OK Humane is a 501(c)3 organization that is funded solely by donations, grants, and bequests. It receives no government funding or tax dollars.