KISS FM is proud to support the needs of local pets – especially those seeking a new home. That's why 98.9 Kiss FM have teamed up with Oklahoma Humane Society and Hudiburg Subaru Luv2Live Campaign to bring you closer to your new best friend. Each week KISS FM will feature different adoptable pets available through The Oklahoma Humane Society and we strongly encourage all potential pet owners to participate.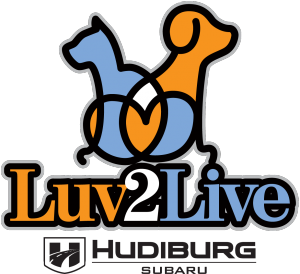 Schnitzel: 1 year old male dog
 Meet Schnitzel!
Schnitzel is a total sweetheart and love bug! He is best motivated to meet new people with plenty of treats and patience as he can be a bit reserved until he gets to know you. Once he decided you are his friend, he is yours forever! He loves going for long walks or runs and is getting better at letting his humans walk him instead of the other way around and he is getting better each day! Schnitzel loves his cuddles after a long day of exploration with his people. He is still young and not wanting to let go of his puppy days, so lots playing, chew toys, and enrichment would help him healthily grow into the best pup he can be! Schnitzel is house trained and crate trained, but also does well free roaming inside of a house he is comfortable in. Schnitzel does well with other dogs, but can get a little too curious around cats that are near, so his inner circle should consist of canine friends! He is a very sweet boy that can't wait to find his forever home soon!
Alfred: 7 year old, male cat
Alfred is a tough guy who's had a journey of learning to trust people. He has blossomed into a lover who will gladly come to greet people and request head scratches! He is a"roll-with-the-punches" sort of guy who will hang with other cats, dogs, and even young children with no problems. Alfred is the type of cat who would fit right in at any home, especially yours.
Other talking points: Watch OK Humane's 2020 Yule Log video, out now! The Yule log is an hour long video featuring OK Humane rescue pets playing in front of a festively decorated fireplace set to holiday tunes. It's the perfect addition to your home this year! Stream the Yule Log from okhumaneyulelog.com
Information about the The Oklahoma Humane Society
The Oklahoma Humane Society was founded in 2007. We work in close partnership with the Oklahoma City Animal Welfare Division (OKC Animal Shelter) and our primary focus is to eliminate the needless euthanasia of healthy, adoptable animals in Oklahoma City.
Since our beginning in 2007, we have found homes for over 30,000 cats and dogs and spayed and neutered over 135,000 pets. Visit www.okhumane.org to learn more.
Mission statement:
The Oklahoma Humane Society exists to enrich the communities it serves by promoting the well-being of animals.
Vision statement:
The Oklahoma Humane Society will make the compassionate and respectful treatment of animals a prevalent community value and the well-being of animals a community priority.
Core values:
We respect animal life and promote the good health of animals.
We believe euthanizing healthy, adoptable animals is not acceptable.
We believe education is the key to the humane treatment of animals.
We believe that the human-animal bond enriches the entire community.
We support a better understanding of animals and animal welfare.
OK Humane is a 501(c)3 organization that is funded solely by donations, grants, and bequests. It receives no government funding or tax dollars.