KISS FM is proud to support the needs of local pets – especially those seeking a new home. That's why 98.9 Kiss FM have teamed up with Oklahoma Humane Society and Hudiburg Subaru Luv2Live Campaign to bring you closer to your new best friend. Each week KISS FM will feature different adoptable pets available through The Oklahoma Humane Society and we strongly encourage all potential pet owners to participate.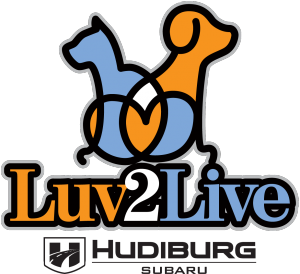 Coco: 3 year old, female, dog
Meet Fluffy!
Her friends call her "Coco" because no one understands how she ended up with the name "Fluffy".
Miss Fluffy/Coco is a total sweetheart. She loves people, and does well with other dogs!
She loves to play with tennis balls, and we think that she should chase them more often….she really likes treats, and its starting to catch up with her! She is looking for a human that will want play with her and take her for walks!
If you're not playing then Coco is happy to hang out around the house with you! Do like to cuddle and watch movies? She's your girl!
Coco is house trained, and knows how to use a doggie door! If you leave the house she will miss you, but promise to be on her best behavior! She does good in a crate, or she can be left to free roam the house!
Trudie: 4 month old, female, cat
I'm Trudie and I'm a private investigator. I'm working undercover to keep an eye on you and your household. You may not even know you're under surveillance. I can vanish into thin air if anyone or anything interferes with my investigation. If you need a cat who knows how to stay out of trouble and will always keep your secrets, I just might take your case.
Are your days starting to feel a little mundane? Try shaking it up with something out of the ordinary! The Oscar Myer Wienermobile will be parked at the OK Humane Adoption Center TOMORROW (Friday) from 11-3PM! Come get your picture with the famous hot-dog-shaped vehicle and get some branded swag on your lunch break. While you there, stop in and say hello to any one of the adoptable pets inside!
Information about the The Oklahoma Humane Society
The Oklahoma Humane Society was founded in 2007. We work in close partnership with the Oklahoma City Animal Welfare Division (OKC Animal Shelter) and our primary focus is to eliminate the needless euthanasia of healthy, adoptable animals in Oklahoma City.
Since our beginning in 2007, we have found homes for over 30,000 cats and dogs and spayed and neutered over 135,000 pets. Visit www.okhumane.org to learn more.
Mission statement:
The Oklahoma Humane Society exists to enrich the communities it serves by promoting the well-being of animals.
Vision statement:
The Oklahoma Humane Society will make the compassionate and respectful treatment of animals a prevalent community value and the well-being of animals a community priority.
Core values:
We respect animal life and promote the good health of animals.
We believe euthanizing healthy, adoptable animals is not acceptable.
We believe education is the key to the humane treatment of animals.
We believe that the human-animal bond enriches the entire community.
We support a better understanding of animals and animal welfare.
OK Humane is a 501(c)3 organization that is funded solely by donations, grants, and bequests. It receives no government funding or tax dollars.