KISS FM is proud to support the needs of local pets – especially those seeking a new home. That's why 98.9 Kiss FM have teamed up with Oklahoma Humane Society and Hudiburg Subaru Luv2Live Campaign to bring you closer to your new best friend. Each week KISS FM will feature different adoptable pets available through The Oklahoma Humane Society and we strongly encourage all potential pet owners to participate.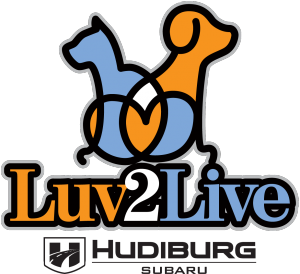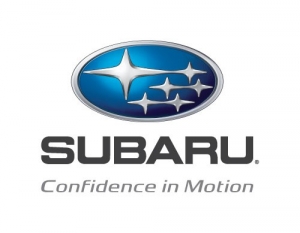 Kash: 6 year old, male, dog
Meet Kash!
Kash is a spritely fluffball who enjoys his walks, pets, and treats! Kash knows "sit" and "lay down" will happily do so with a treat in hand. If no treat is available, he may not be as motivated (who can blame him?). Kash is not afraid to explore and sniff out all the smells in a new place, so keep an eye on him as his little legs could take him anywhere he wants!Kash is sweet, but is ready to settle down a more calm environment who can take him on his daily walks to get some sun, bark at squirrels, and show off that curly-q-coat!
Zora: 1 year old, female, cat
Meet Zora!
Zora is a playful, affectionate girl who is all fluff and love! She can be shy at first around new people, but with a gentle and patient hand, she is quick to love. Zora does not mind the presence of other cats in the home, but will still need a slow and proper introduction to any new family members, dog or feline! Zora loves to play and chase things that move quick and also is very curious to sounds that peak her interest. Zora loves brushes to tame the fluff that is her entire body and would appreciate a home that can regularly brush her to keep all the mats away! Come meet this sweet girl today!
The Adoption Center is currently operating on an appointment-only basis.
We are open for appointments from 11:00AM – 6:00PM, Wednesday – Sunday.
Appointments begin at 11:00AM and are scheduled in 1-hour time blocks.  Call Adoption Center: (405) 607-0586
The Oklahoma Humane Society was founded in 2007. We work in close partnership with the Oklahoma City Animal Welfare Division (OKC Animal Shelter) and our primary focus is to eliminate the needless euthanasia of healthy, adoptable animals in Oklahoma City.
Since our beginning in 2007, we have found homes for over 30,000 cats and dogs and spayed and neutered over 135,000 pets. Visit www.okhumane.org to learn more.
Mission statement:
The Oklahoma Humane Society exists to enrich the communities it serves by promoting the well-being of animals.
Vision statement:
The Oklahoma Humane Society will make the compassionate and respectful treatment of animals a prevalent community value and the well-being of animals a community priority.
Core values:
We respect animal life and promote the good health of animals.
We believe euthanizing healthy, adoptable animals is not acceptable.
We believe education is the key to the humane treatment of animals.
We believe that the human-animal bond enriches the entire community.
We support a better understanding of animals and animal welfare.
OK Humane is a 501(c)3 organization that is funded solely by donations, grants, and bequests. It receives no government funding or tax dollars.
Information about the  Oklahoma Humane Society