KISS FM is proud to support the needs of local pets – especially those seeking a new home. That's why 98.9 Kiss FM have teamed up with Oklahoma Humane Society and Hudiburg Subaru Luv2Live Campaign to bring you closer to your new best friend. Each week KISS FM will feature different adoptable pets available through The Oklahoma Humane Society and we strongly encourage all potential pet owners to participate.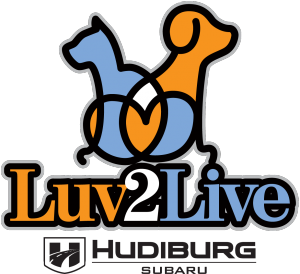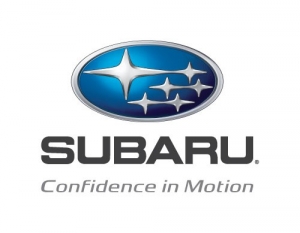 Branch: 5 year old, male dog
Please meet our best friend, Branch! He is a certified good boy, ready to dazzle his forever family with his good looks and excellent obedience skills. Branch absolutely adores any human he meets and must say a big "HI" to everyone he passes. This furry boy LIVES for butt scritches and giving affection (the perfect Valentines date). He is a professional when it comes to dishing out love! Branch is kennel trained and enjoys even going into the kennel on his own. Does Branch sound like the gentleman for you? Come by and meet him today!
Pumpkin: 6 month old, female, cat
Pumpkin is an energetic, loving 6 month old. She would love to be with her sister as long as she can, since they are attached at the hip, and very affectionate toward each other. Both kitties are orange tabbies but their markings and features are just different enough to tell them apart- they are definitely sisters, not twins! Both kitties are very energetic and never miss an opportunity to share their love. The moment their foster parents wake up or get home from school or work they are at their feet, following us around the house, eager to get on their laps and be petted. Both Pumpkin and Chai are vocal, often trilling and chirping to announce their arrival. They love to play with string, and they are obsessed with feet and toes. They also love running, fresh water. They need to work on not getting on the counters or into things they shouldn't, such as houseplants. Pumpkin and Chai are total love bugs, and love nothing more than to be loved by their people. They have brought great joy into their fosters' lives and never fail to put a smile on their faces. Come meet Pumpkin today!
The Oklahoma Humane Society was founded in 2007. We work in close partnership with the Oklahoma City Animal Welfare Division (OKC Animal Shelter) and our primary focus is to eliminate the needless euthanasia of healthy, adoptable animals in Oklahoma City.
Since our beginning in 2007, we have found homes for over 30,000 cats and dogs and spayed and neutered over 135,000 pets. Visit www.okhumane.org to learn more.
Mission statement:
The Oklahoma Humane Society exists to enrich the communities it serves by promoting the well-being of animals.
Vision statement:
The Oklahoma Humane Society will make the compassionate and respectful treatment of animals a prevalent community value and the well-being of animals a community priority.
Core values:
We respect animal life and promote the good health of animals.
We believe euthanizing healthy, adoptable animals is not acceptable.
We believe education is the key to the humane treatment of animals.
We believe that the human-animal bond enriches the entire community.
We support a better understanding of animals and animal welfare.
OK Humane is a 501(c)3 organization that is funded solely by donations, grants, and bequests. It receives no government funding or tax dollars.
Information about the  Oklahoma Humane Society